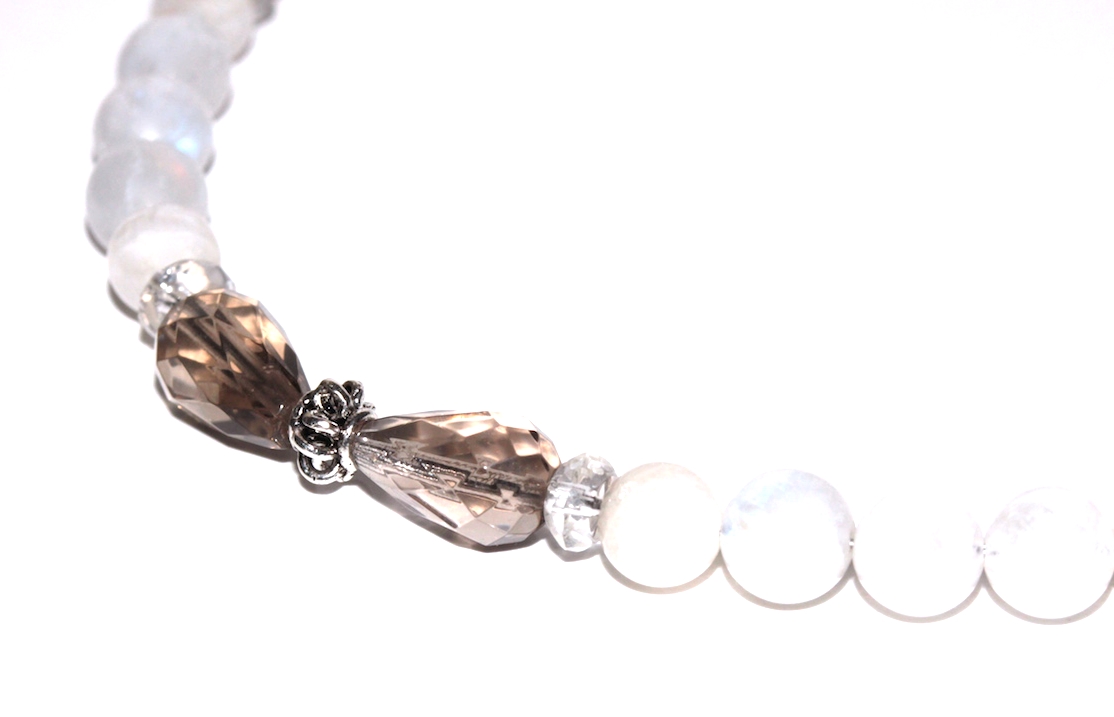 Choker
The choker offers elegance to your chin drop, it is perfect for any evening dress.
This contemporary creation is inspired by pearl necklaces from the twenties wearing it tight on the throat or relaxed, the chain clasp allows you to vary according to your desire.
Two combinations are proposed to you: a dark variation, Yang in black Agate and a clear variation, Yin in white Moonstone.
Silver 925 chain clasp
Montage: Silver Strength
Total weight: 25 to 30 grams
Round cut moonstone
Facetted crystal
Facetted drops of smoked quartz
Ornement in silver
 
Round cut agate
Facetted agate
Facetted drops of smoked quartz
Ornement in silver
ORIGINAL CONCEPTION FROM ATELIER JAWERY
Our neck jewels are carefully assembled by one craftsman on stainless steel wires twisted together then coated with thick nylon, making it very resistant to variations of temperature, pressure and humidity.
The clasp is solidified with a braiding technique of the structure, a neat design to offer a unique wearing sensation.
You can also order a Tailormade choker, neck chain or necklace adapted to your desire, please contact us for more information : jauhar@jawery.com