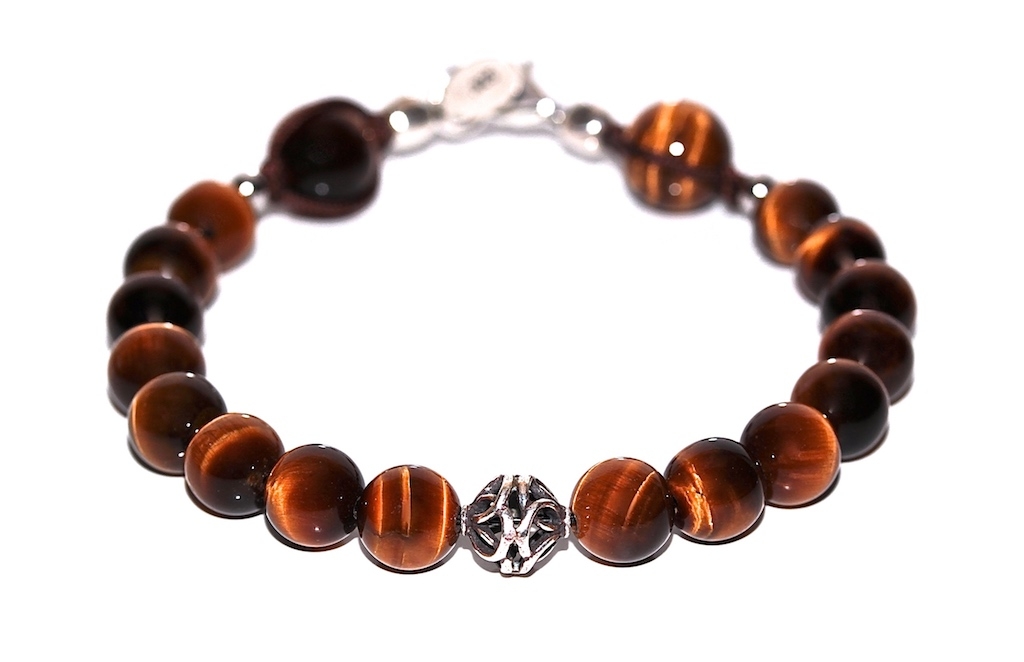 Tiger's Eye
Our first creation in 2012 : a wrist jewel called Aequilibrium after the perfect balance of the 8mm round cut. An oriental creation inspired by healing powers of stones in Ayurverda for a lifetime jewel dedicated to aesthetes.
 
18 grams
Natural stones in 8 and 10mm caliber
Ornaments and clasp in 925 silver
Black Strength jewellery wire
Our wrist jewels are carefully assembled by one craftsman on stainless steel wires twisted together then coated with thick nylon, making it very resistant to variations of temperature, pressure and humidity.
The structure is solidified by welding and weaving of the clasp, our iconic design offers a unique wearing sensation.