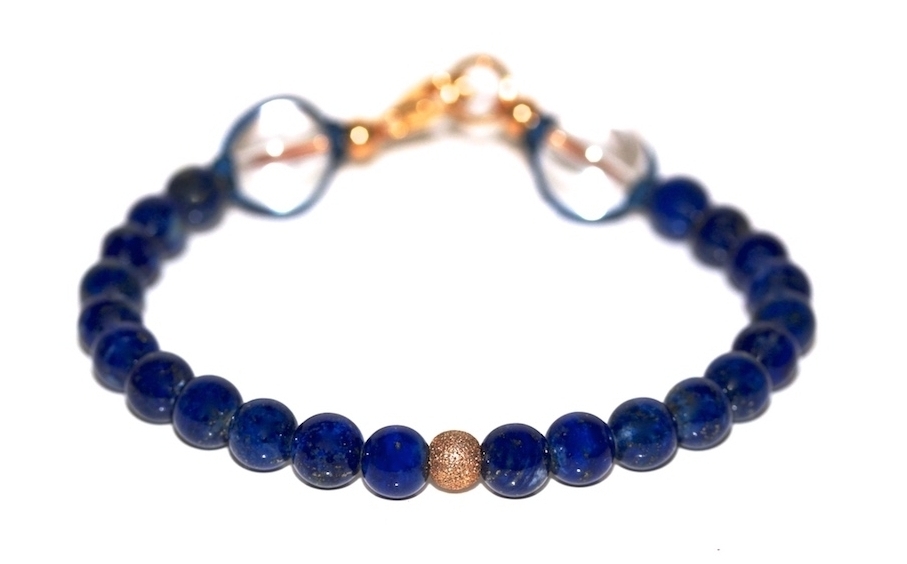 n°22 - Lapis Lazuli
Our precious collections focus on our finest gemstones using yellow or rose gold to enhance their spectacular beauty.
The delicacy of the 6mm caliber associated with the eternal colors of gold offers elegance and refinement to our n°22 bracelet, ideal for light wrists in search of elegance.

13 grams
Natural stones in 6 and 10mm
Ornaments and clasp in 925 silver with 18k yellow gold finish
Gold Strength jewellery wire
Our wrist jewels are carefully assembled by one craftsman on gold plated wires twisted together then coated with thick nylon, making it very resistant to variations of temperature, pressure and humidity.
The structure is solidified by welding and weaving of the clasp, our iconic design offers a unique wearing sensation.